[2]


In Association with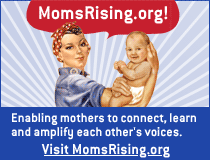 [3]
After-School Programs:
State Legislative Models
Below you'll find a menu of model state legislation (most of which has passed in at least one state) as well as guidelines for state legislators and advocates relating to after-school programs that can be tailored for use in their own states.
Here are a few key legislative models enacted or proposed in various states (for more details, read below):
THE BIG PICTURE OF AFTER-SCHOOL PROGRAMS: With the parents of 28 million school-age children working outside the home, only 6.5 million K-12 children (11%) participate in afterschool programs. But states are increasingly making it a priority to expand afterschool programs to enrich student academic achievement, prevent crime, and ease the burden on working parents. Additionally, the No Child Left Behind Act increasingly requires states to provide afterschool programs to help underperforming students.
Talking Points on Afterschool Programs
More than 14 million school age children (25%) are on their own after school.
The hours between 3p.m. and 6p.m. are the peak hours for juvenile crime

[9]

and experimentation with drugs, alcohol, cigarettes and sex; quality youth programs can transform these hours of potential crime into time for academic enrichment.
Teens who do not participate in afterschool programs are nearly three times more likely to skip classes than teens who do participate.
Other Resources on Afterschool Programs
Go to MomsRising TV & After-School Programs Page [13]
Sign up for the Stateside Dispatch [14] from the Progressive States Network to receive ongoing news and analysis of state policy proposals and successes.