[2]


In Association with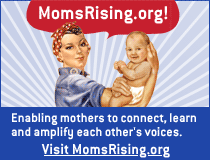 [3]
Excellent Child Care:
State Legislative Models
Below you'll find a menu of model state legislation (most of which has passed in at least one state) as well as guidelines for state legislators and advocates relating to excellent child care programs that can be tailored for use in their own states.
Here are a few key legislative models enacted or proposed in various states (for more details, read below):
THE BIG PICTURE OF EXCELLENT CHILD CARE: For parents who work, peace of mind is knowing their children are in quality child care and early education programs. For single mothers particularly, 79% of whom are in the workforce, decent programs for kids during work hours are a lifeline. And not only do such programs support working families, but they are critical investments in the workforce of tomorrow. Since child care and early education systems vary so widely across different states, the models in this section promote policy guidelines, rather than particular legislative language, for two broad areas of early education and care:
These actions fall into two broad categories discussed in more detail below:
- - - - - - - - - - - - -
For parents, providing child care is both a financial burden and a logistical challenge in finding quality care, especially for children with special needs. States are working to address these challenges with a number of different approaches:
Expanding Eligibility for Child Care Funds: The federal government allows states to extent federal child care subsidies to families earning up to 85% of a state's median income (SMI), yet only Alaska, Hawaii, Maine, Mississippi and Nevada extend child care assistance to families making 75% or more of the SMI. States also need to make sure that copayments are not too burdensome on working families.
Improving State Child Care Tax Credits: Since the federal Child and Dependent Care Credit is poorly targeted since it unavailable to the many working families that don't pay income taxes, a number of states have created reformed state child care credits that are refundable and available to more of the working poor. New York and Nebraska provide the most generous refundable tax credits-- credits equal to 100% of the federal child care credit.
Using Work Support for Early Childhood Education: Policymakers can promote use of federal Child Care Development Fund (CCDF) and TANF money to promote child care that delivers better early childhood education.
Promoting the Availability of Child Care Facilities: North Carolina's Smart Start program has been one model for using public-private partnerships to promote the availability of quality child care facilities, while other states have begun using public contracts to encourage providers to serve groups currently needing facilities.
Guidelines and Models for Child Care Programs
Talking Points for Child Care Programs
Other Resources for Child Care Programs
- - - - - - - - - - - - -
In the last few years, state commitments to fund pre-K programs have been accelerating. In 2005, state lawmakers increased pre-K funding [25] by $600 million across 26 states, adding 180,000 more children to pre-school rolls around the country. States like Florida, Georgia and Oklahoma have commited in various ways to statewide programs to extend preschool programs to all 4-year olds, and Illinois this year [26] became the first state to make a commitment to the goal by 2010 of providing pre-K to all 3-year olds as well, regardless of family income.
Other states have not yet committed to universal preschool but are expanding programs and studying options to move in that direction.
Guidelines and Models for Pre-K Programs
Talking Points on Pre-K Programs
Three simple reasons explain this turn to universal pre-K:
Educational Equity: Since research increasingly shows that early education provides children with the skills necessary for later school success, most analysts see broadly-accessible preschool as critical for giving all children an equal educational opportunity. A study by NIEER

[33]

of pre-K programs in five states -- Michigan, New Jersey, Oklahoma, South Carolina and West Virginia - found that children in those states had clear gains in early language, literacy, and mathematical development. A more recent study of the Oklahoma pre-K program

[34]

found across-the board gains from preschool for all socio-economic groups. Significantly, the Oklahoma study indicated that lower-income children gained more benefits when programs included middle-income children-- a strong argument for more universal preschool programs that bring children together from all communities.
Economic Returns: And if the returns to the children are clear, so are the economic returns to states investing in them. Just last week, a major study, The Economic Promise of Investing in High Quality Preschool

[35]

, released by the business-backed Committee for Economic Development at a DC conference, highlighted research that every dollar invested in preschool is expected to yield $2 to $4 in future societal benefits, including savings for states from less crime and lower remedial educational costs down the road.
Easing Financial Burden on Parents: One key benefit of preschool programs are that they ease the financial burden on parents of paying for child care and preschool programs themselves-- and making sure that working families are forced to put their kids in substandard and potentially unsafe care situations out of financial desperation. A recent study

[36]

found that families with a 4-year-old spend an average of $3,016 to $9,628 a year in child care fees-- roughly 10% of median household incomes and an even higher percentage for many lower-income working families. While pre-K doesn't solve all those child care issues, it can play a significant role in easing the burden and can provide a real alternative to often substandard child care options available in many communities.
Other Resources on Pre-K Programs
Go to MomsRising Excellent Child Care Page [41]
Sign up for the Stateside Dispatch [42] from the Progressive States Network to receive ongoing news and analysis of state policy proposals and successes.